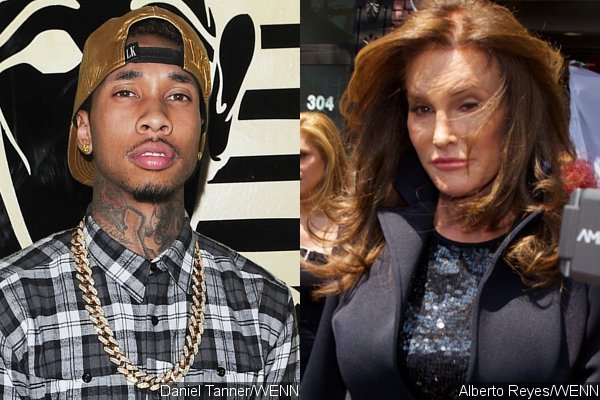 According to Aceshowbiz, Tyga reportedly met face to face with Caitlyn Jenner to clarify rumors he's cheating on Kylie Jenner with a transgender actress named Mia Isabella. A source said that during the meeting, Tyga set the record straight on the matter and assured the gold
medalist
that he dated her daughter for good reasons.
"Tyga wanted to make it clear to Cailtyn that first and foremost, he loves Kylie," a source told

HollywoodLife.com

"He told Cailtyn that he's not with her for the wrong reasons and that he doesn't want her money."
"Tyga explained to Caitlyn that he's never loved a woman like he loves Kylie and that he intends to spend the rest of his life with her," the source continued. "Tyga also addressed rumors that he's cheated on Kylie with a transgender woman."
Denying the rumors, Tyga reportedly addressed Mia as "a beautiful woman." The source later added, "Tyga told Cailtyn he loves everyone and has no qualms with how others live their lives. He simply wanted Cailtyn to know that he never cheated on Kylie and that these reports are all lies."
In other news, Tyga was said planning to move in with Kylie to her new mansion in

Calabasas

. After catching wind of the news, Caitlyn reportedly told Tyga that she didn't approve of his plan.
An insider told the same website that during the same meeting with Tyga, Cailtyn talked about some of her concerns including "the age difference." She also told the rapper that "it's too soon for him to be living at her daughter's house."
In response to Caitlyn's comment, Tyga reportedly made a

rebuttal

. "[He] assured Cailtyn that he's there to

make sure

she's safe and that no

funny business

is going on," the insider added.